Thanks for a great 2014! A quick look back at the year that has been and what we have achieved this year.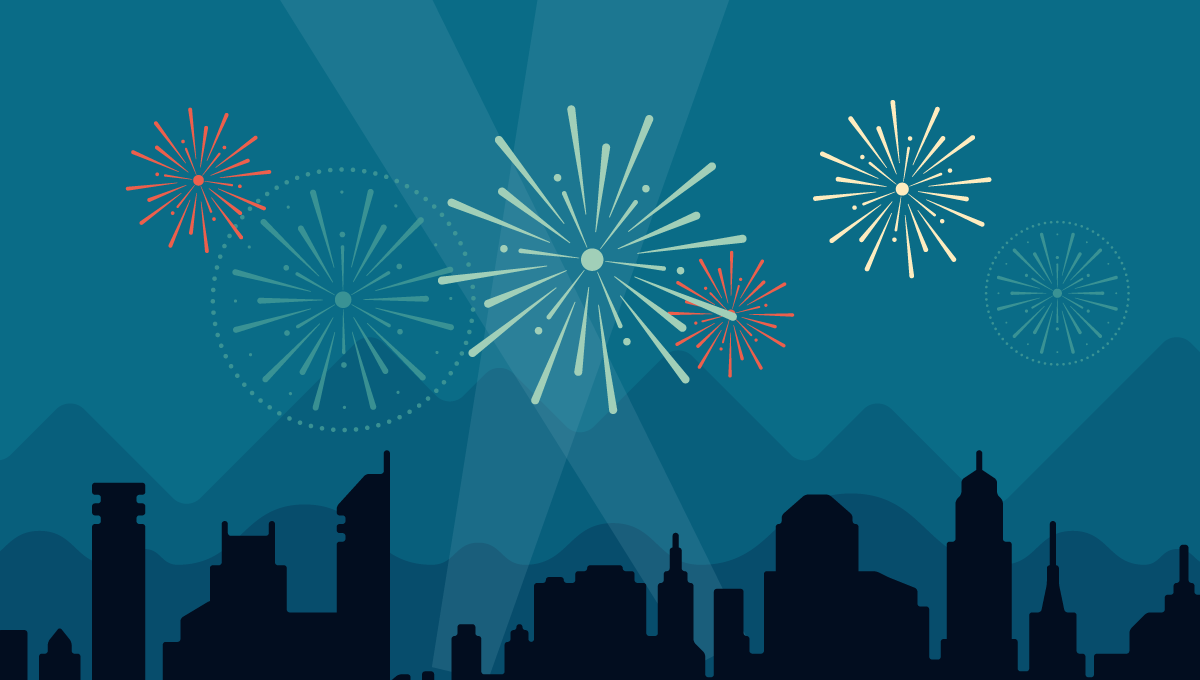 22,000 people have read about MRKH on our website in 2014- we are very pleased with this and the process of creating more transparency and knowledge about MRKH is well underway.
---
The most active day on the blog was October 5th in connection with Vincent's arrival into the world .. The most popular post that day was Dear Little Vincent . A month ago it was also clear that there are two more babies born by transplanted uterus, and they live and grow in the best of health.
Kristen Peterson from the USA made this great video to Vincent and his parents, MRKH girls from around the world lined up with picture greetings for this video.
---
We've had readers from 109 countries! Most of them from Norway, Germany and the USA right behind. It is also the reason why parts of the blog is in English, in order to provide useful information for MRKH girls also outside Scandinavia.
---
MRKH and MRKH Norway has been featured in the media several times this year, here's a look back at some of the articles:
This has resulted in even more girls with MRKH have come in contact with us, and for the first time had the opportunity to meet and chat with others in the same situation. Our biggest goal is to be a support and that no one should feel alone, and that one should have a venue where you can speak freely about things.
Here is Sandra's story that she shared with the world in February, and after that she has been interviewd both in KK and VG and shared her thoughts and hopes on someday to be a mom. We can not say it enough times how proud we are of Sandra and her openness.
---
MRKH Norway was part of team that arranged the world's first International MRKH meeting that took place in Warsaw, Poland in July 2014. Here met MRKH specialists and MRKH girls worldwide. Not only did we learn a lot of new things and got a glimpse of how the specialists are thinking and working, we also made many new friendships and sisters, and many met for the first time in their life another women with MRKH. It was an emotional but absolutely wonderful week.
Here you can read summaries of the meeting:
---

We have dealt brochures with information on MRKH and MRKH Norway to physician offices and gynecologists around Norway. We are also in dialogue with MRKH specialists in Norway and hope they have the opportunity to participate in the next international meeting for patients and specialists in 2016.
---

December 6th we had a meeting in Oslo for girls with MRKH. 10 girls from different cities had the opportunity to meet up. We went out having a good dinner at Olivia Tjuvlholmen. Fantastic food and fantastic service made ​​the evening very enjoyable. It all ended with drinks at a nice and quiet bar. There is something very special to sit together with so many other MRKH girls, when we all used to feel alone in having the syndrome. It is the best therapy in many cases. And no one understands us better than another.
---

We have this year received 31 new members in our closed Scandinavian Facebook group. And 286 new members in the International closed Facebook group for girls with MRKH. And we have 1416 people which follows our daily updates on Twitter
---

In collaboration with Alice Darwin, author of Rokitansky, we had a contest where the winner received a signed personal card from Alice and the book. The book has received mixed reactions, we felt it was amazing good, though somewhat heavy to get started with. But at the end (and a bit along the way) came many tears and all in all a great book that we will defently reread.
We also had an interview with Alice Darwin before the book was published, the interview can be read HERE
---

This has been the most popular top sold from our Webshop , not only in Norway but worldwide. Take a look and see if you find something you like in our store , we have a lot different stuff to choose from.
---
In the past year we have also made ​​some videos (You can see more videos about MRKH HERE)
Faces of MRKH – Here MRKH girls from around the world sent us pictures to us to contribute to this video where the purpose was to spread hope and positivity.

Lise tells her story through this video
And we finish it off with a recap of MRKH news 2014 from around the world.
Thanks to everyone who has been part of this year, we wish you a Happy New Year and hope 2015 is an equally exciting year!
---